Skyrim uses a system for leveling your character and his skills, which can be considered one of the most appropriate for RPG games. Unlike S.P.E.S.I.A.L., which prevailed in its time, which was based on gaining skill points and their distribution, learning how to smith by shooting archery from monsters will fail. A skill develops only when it is used: if you want to become a skilled blacksmith, take a hammer and a hammer. In this guide, we will consider how to quickly pump craft skills and in what cases you can cheat. The skill is more suitable for a warrior who can independently craft for himself all the necessary equipment. It makes it possible to create armor and weapons depending on the learned rank of the craft, as well as improve the finished ones, increasing their characteristics. By equipping resources, this same equipment can be crafted and sold profitably to merchants – the game currency will never hurt. Due to the fact that this skill is very easy to pump, you can make
legendary skills skyrim
out of it, and then pump it back to level 100. The easiest way to level up is to craft iron daggers up to skill level 30. The easiest way to do this is in Whiterun in the shop "House of the Warrior", where there are two merchants with the necessary components. They can buy iron ingots and ore, leather and leather strips. At level 30, you can continue crafting the same daggers, but pumping will go a little slower. An alternative is to activate the "Dwemer weapon" skill, collect a lot of scrap metal in the Dwemer ruins, and craft dwemer bows up to level 100 of the blacksmith craft. A blacksmith craft shakes the armor and armor sharpening, which will cost less than forging. For even greater acceleration, it is rational to use armor and jewelry, which give an increase to the skill "Blacksmithing", as well as the Potion of the blacksmith.
I do lectures in English and am currently working on several manuscripts for e-books and guides in English.
Contact me
for more information. Here is one of the current possibilities for a seminar/workshop/demonstration.
What are we doing? Why are we doing it? Where are we going? What are our core values, purposes, messages and solutions? What is our next step?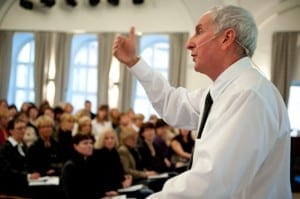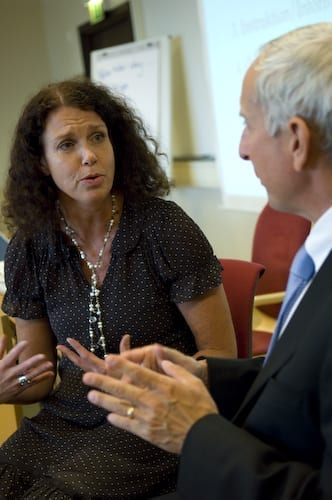 Each brief 5-7-minute interview identifies a key "next step within 48 hours"-strategy. Gather your board of directors, your leaders and managers, a project group – or even your whole staff. Dr. John´s hands-on 90-minute Back to Basics Seminar demonstrates the method, explains the concept and lets participants practice interviewing each other. 
The "Back to Basics" seminar can be held in English or Swedish. Dr. John can return, if you wish, for a couple of "check-ups" during the year or teach the concept and methodology in a training seminar.
Back to Basics: Why? What? When?
Quickly get back to basics with brief-time strength strategy interviews
John Steinberg, Ph.D. and author of over 50 books about learning, values, leadership and training, has developed a unique brief-time (5-7 minute) interview method to help people and organizations rediscover their strengths, purpose and commitments.
Society, demographics, trends, technology and markets are changing at an ever more rapid pace. Your organization has good ideas, lofty ideals, grand plans, ambitious managers, countless meetings, dozens of projects and many routines. Getting back to your "core" is one way of moving forward in these turbulent times.